Sprinkler Contractors in Medford, NJ
Star Sprinkler Systems Inc. is Medford's family-owned and -operated sprinkler system company. Our sprinkler system contractors specialize in water conservation, and can install or repair systems for residential, commercial and municipal clients, as well as provide a range of additional services related to your sprinkler system.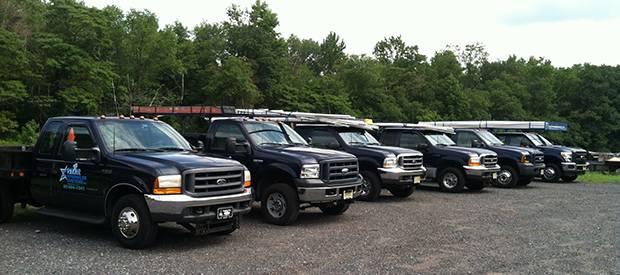 Your Sprinkler System Company
It doesn't matter what type of property you own—if you have a lawn or expansive green space on your property, you want it to look as green and healthy as possible. An effective, efficient sprinkler system can make all the difference, which is why you need a sprinkler system company that knows sprinklers in Medford, Medford Lakes, Chairville, Burlington County, and Camden County, NJ inside and out. For over 35 years, Star Sprinkler Systems Inc. has been that choice among sprinkler system companies to residential, commercial, municipal and recreational facility clients in Medford and beyond, offering expert workmanship, quality products and outstanding customer service every time.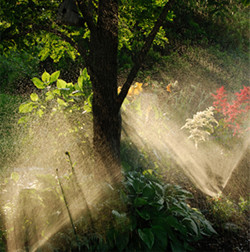 Star Sprinkler Systems Inc. specializes in providing services that help our clients conserve water while maintaining a lush, attractive green space. We provide new sprinkler system installation, as well as repair and maintenance services for existing systems. We can also provide winterization services to ensure your system doesn't freeze, and we'll provide start-up services come spring to make sure everything is running properly. Our sprinkler system contractors are licensed and certified for our clients' protection and peace of mind. When your sprinkler system in Medford, NJ requires the attention of a team of highly qualified professionals, here are few reasons to contact us at Star Sprinkler Systems Inc.:
We have been the local, family-owned and operated choice among irrigation and sprinkler system companies in Medford, NJ since 1980.
We won Best in Region four years in a row from Talk of the Town.
Our sprinkler contractors are certified by the New England Waterworks Association as backflow prevention device inspectors.
We are licensed through the Department of Environmental Protection (Irrigation License #01158280), the New Jersey Division of Consumer Affairs (Home Improvement Contractor License #13VH02370400) and the State of New Jersey (Public Works Contractor Registration License #625963).
---
---
Proudly offering experienced automatic sprinkler installation, sprinkler winterizing, and sprinkler start-up to the following areas: